Water ($DJUSWU) Is The Leading Group Inside The Utilities Sector (XLU)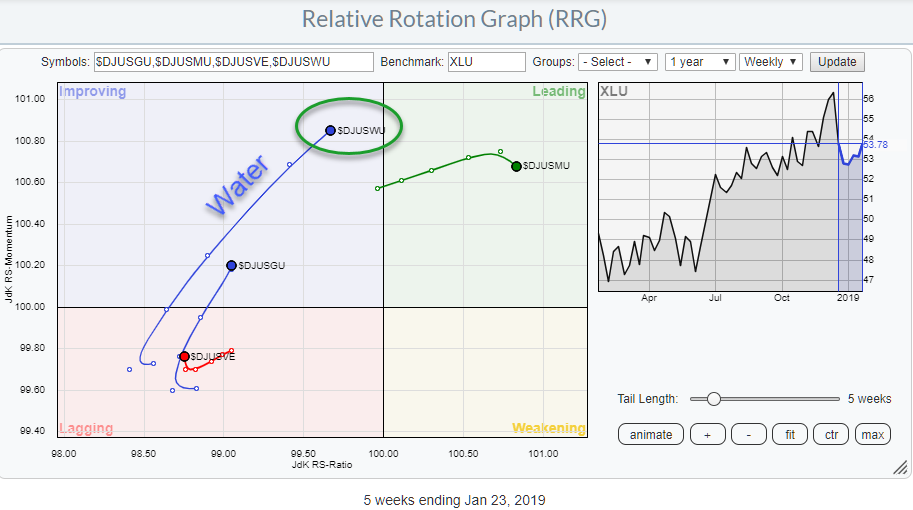 One of the pages that I often visit on Stockcharts.com is the sector summary. It gives a tabular overview of the price changes that occurred over a certain period (you can choose).
From that page, it is possible to open a Relative Rotation Graph that breaks the sector down into industries. This enables you to look inside the sector at the industry level and see which industries are driving or dragging the performance of the sector.
Continue reading "Water ($DJUSWU) Is The Leading Group Inside The Utilities Sector (XLU)" »
Original author: Julius de Kempenaer
Comments