Watch Out For More Weakness In Financials This Week!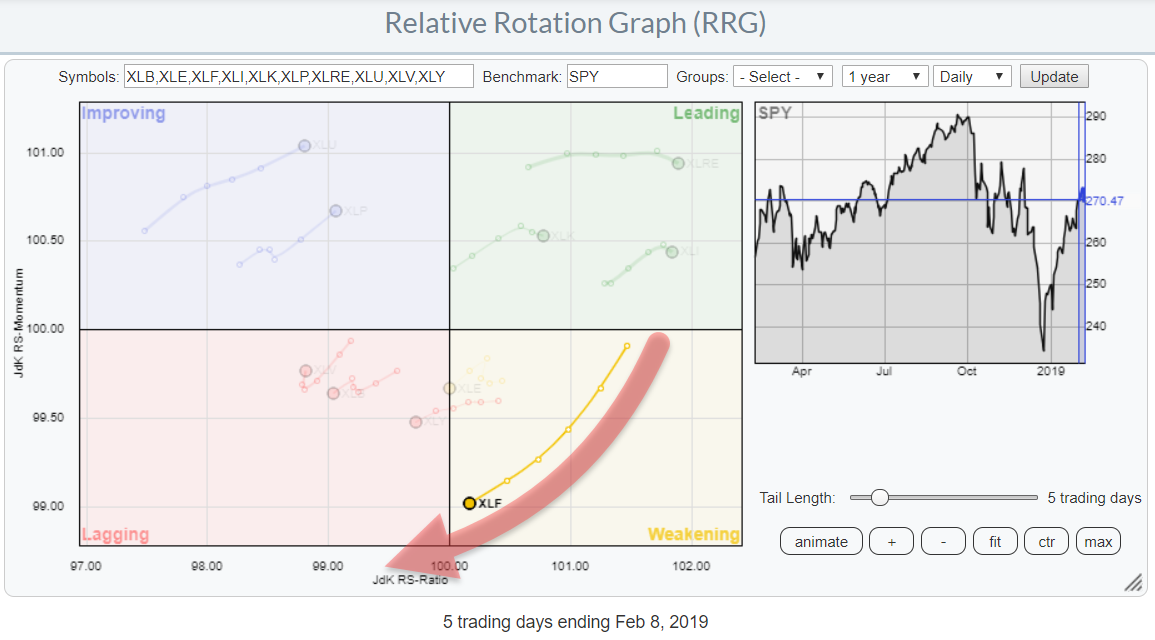 On the daily Relative Rotation Graph for US sectors, the rotation of Financials stands out. The tail is relatively long, indicating that there is good momentum behind this move,
The bad news is that the rotation is taking place inside the weakening quadrant and has almost reached the lagging quadrant.
Continue reading "Watch Out For More Weakness In Financials This Week!" »
Original author: Julius de Kempenaer
Comments