Value Is Taking Over From Growth And Shows Positive Rotation On RRG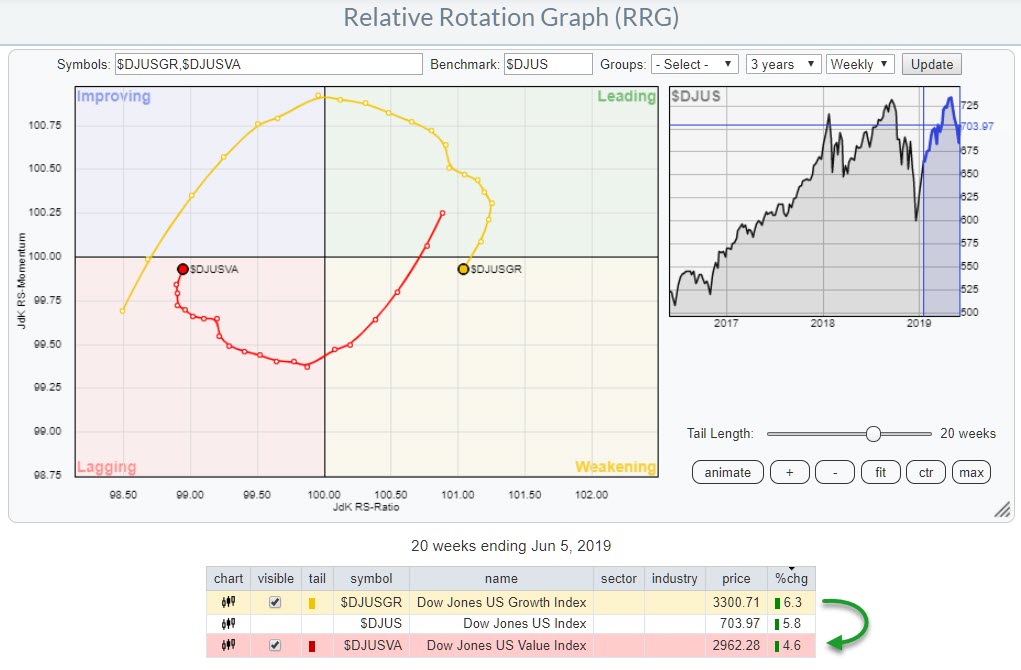 One of the Relative Rotation Graphs that I like to follow, as a way of keeping a handle on the bigger picture, is the one that shows the rotation of growth- versus value stocks.
This RRG is predefined in the dropdown box under the header "US MARKETS" and shows the rotation of the Dow Jones US Growth index against the Dow Jones US Value index. The benchmark is set as the Dow Jones US Index ($DJUS).
Continue reading "Value Is Taking Over From Growth And Shows Positive Rotation On RRG" »
Original author: Julius de Kempenaer
Comments