Two Sectors Are Rolling Over Inside The Leading Quadrant On The Daily RRG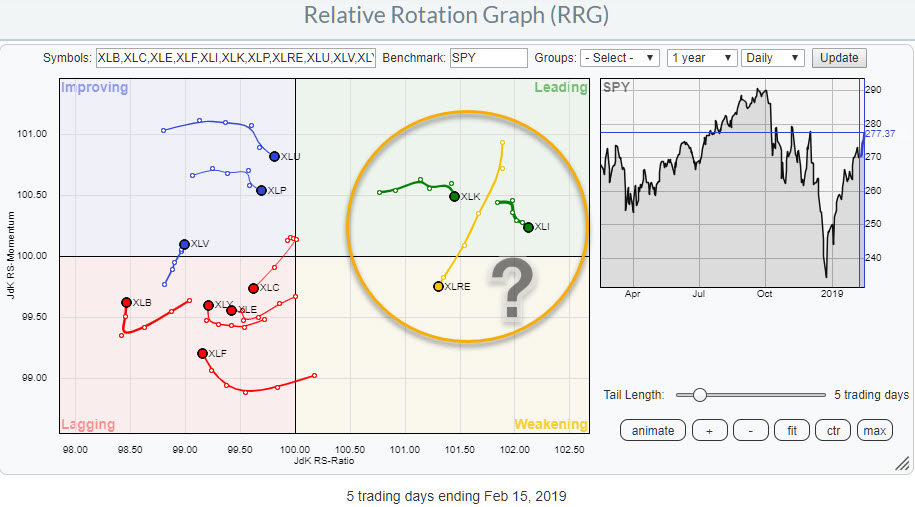 The Relative Rotation Graphs, both daily and weekly, for US sectors are showing big disconnects between sectors.
The image above holds the US sectors and shows daily rotations.
It is immediately obvious that there is a big gap/disconnect between the right (=positive) side and the left (=negative)side of the graph.
Continue reading "Two Sectors Are Rolling Over Inside The Leading Quadrant On The Daily RRG" »
Original author: Julius de Kempenaer
Comments