Trains Trump Planes!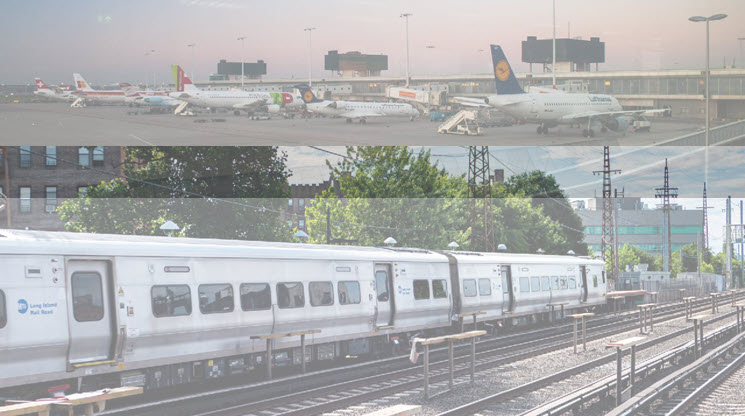 Last Tuesday in Sector Spotlight I covered the Industrials sector.
While looking into the constituents of the sector and the group breakdown it was pretty clear that the group "airlines" is not doing very well.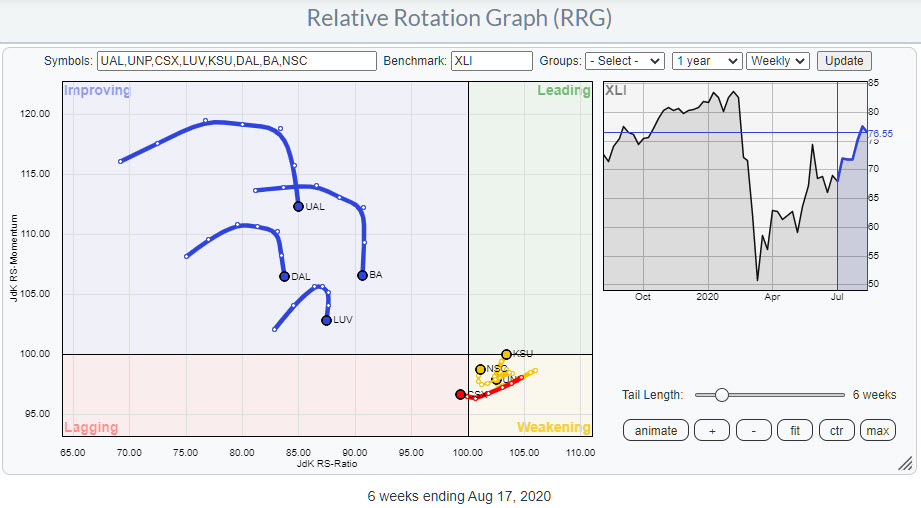 UAL,DAL, and LUV are all inside the improving quadrant but they also all have rolled over and are heading back down to the lagging quadrant again. Add BA to the mix and the image is pretty clearly negative for everything that flies. Or "used to fly" ;)
But what is interesting to see is that the railroads are tracing out an almost opposite trajectory. KSU,UNP, and NSC are all inside weakening and curling back up. The only outlier in this group is CSX which just hit the lagging quadrant.
The KSU chart looks interesting IMHO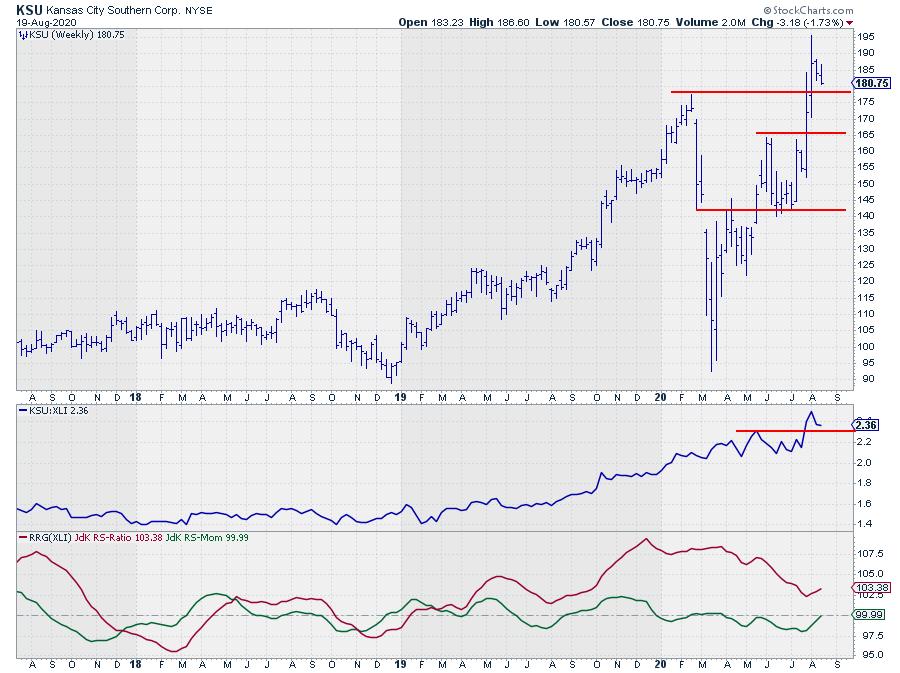 This railroad broke above its previous high three weeks ago and is holding up well so far. As long as KSU manages to hold above its previous high, now expected to act as support, between $175-$177.50 this could be a good (re-)entry opportunity.
The relative strength for KSU vs XLI already started moving higher at the start of 2019. Since that time there have been a few rotations that completed at the right hand side of the RRG (leading, weakening, leading) underscoring the strength of the stock vs XLI.
This is now happening again and it signals a new, relative, up-leg for KSU vs XLI.
With air planes grounded, trains are now riding and KSU looks to be headed in the right direction.
#StaySafe, --Julius
My regular blog is the RRG Charts blog. If you would like to receive a notification when a new article is published there, simply "Subscribe" with your email address.
Original author: Julius de Kempenaer
Comments