The Staples Sector Is Improving, But Which Stocks Deserve Attention?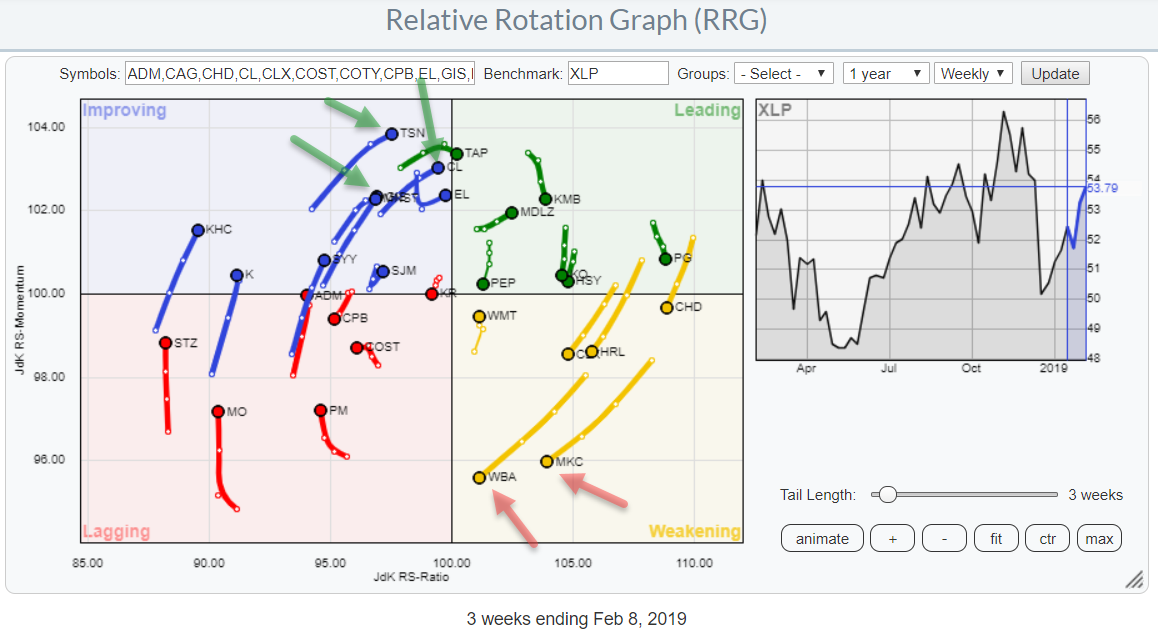 The Relative Rotation Graph shows the rotation of the stocks in the Consumer Staples sector against XLP, the Consumer Staples sector index.
Keen observers may notice that I have left out COTY and CAG because they are very disconnected and distorting the picture. If you click on the image and open up the live version of this chart they will be there!
In this article, I want to take a look at the internals of the Staples sector as XLP has started to rotate towards the leading quadrant on the daily RRG for US sectors while inside the weakening quadrant on the weekly RRG.
If and when the strong rotation on the daily chart is the prelude for a rotation back towards leading on the weekly chart as well then we can use the Relative Rotation Graph for individual stocks (with XLP as the benchmark) to see which stocks could be leading or lagging this rotation.
Continue reading "The Staples Sector Is Improving, But Which Stocks Deserve Attention?" »
Original author: Julius de Kempenaer
Comments