Staples and Financials Head Towards the Leading Quadrant While Energy Rolls Back into Lagging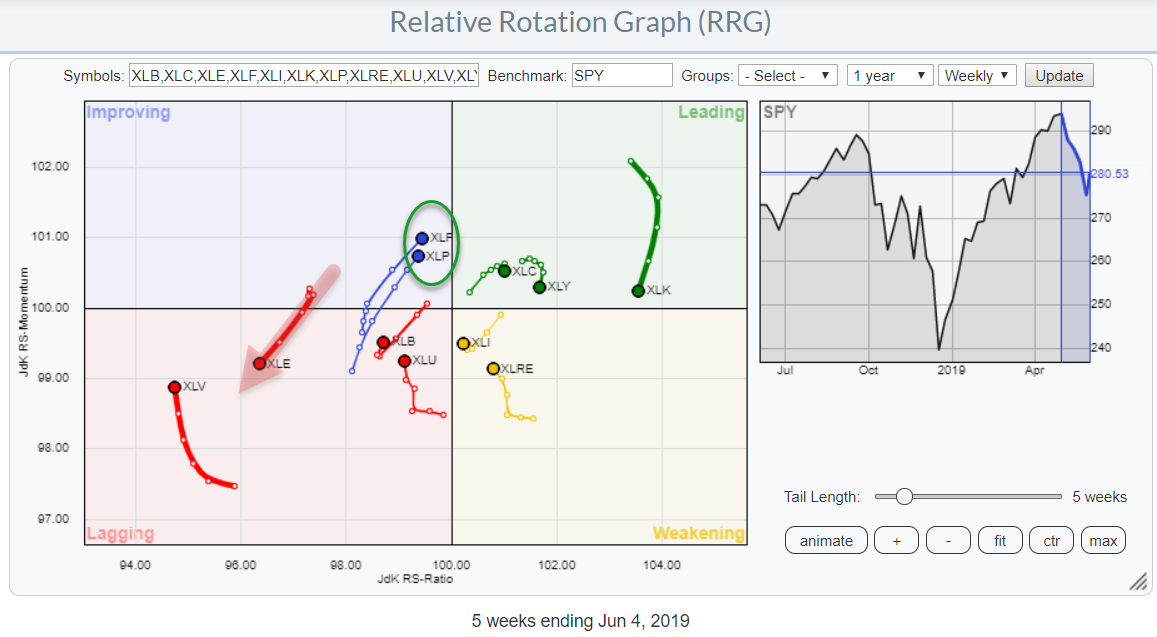 The chart above shows the relative rotation for US sectors against the benchmark S&P 500. Over the last five weeks, the tails for Consumer Staples (XLP) and Financials (XLF) started to move in a similar fashion. Both are heading towards the leading quadrant.
The Energy sector, on the other hand, rotated back into the lagging quadrant, following almost four months inside improving without being able to make it over to the right-hand side of the RRG.
Continue reading "Staples and Financials Head Towards the Leading Quadrant While Energy Rolls Back into Lagging" »
Original author: Julius de Kempenaer
Comments