SPY Arrived In "Trouble Territory"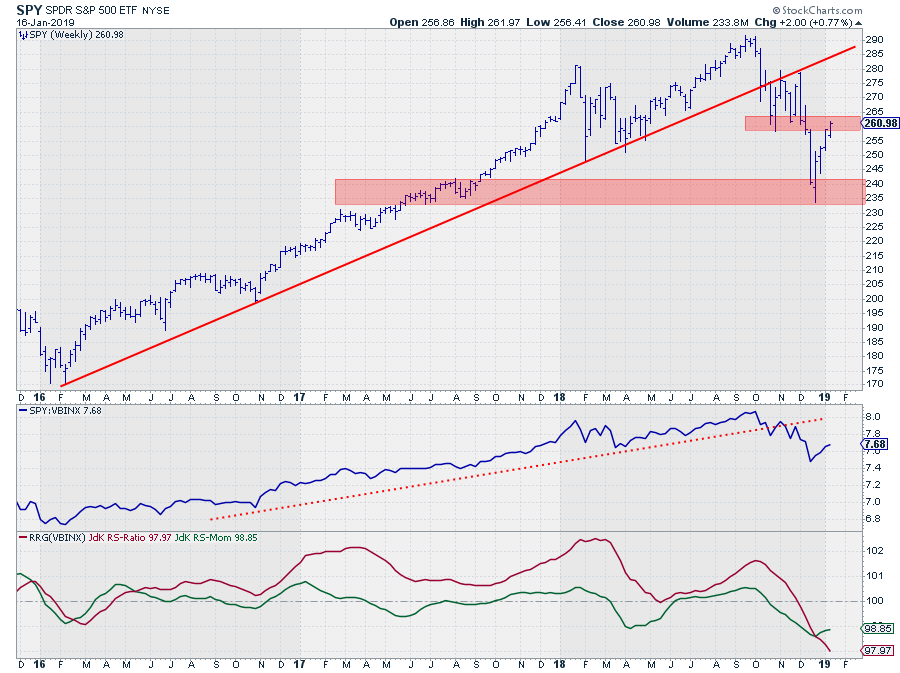 After the sharp sell-off in Q4 of last year, the market (SPY) started to recover from its lows near 235. And IMHO it is still a "recovery" before turning down again as opposed to a "turnaround" back up.
This weekly chart above clearly shows that the rhythm of lower highs followed by lower lows is still in play and for a turnaround to become a possibility we need, at the minimum a first higher low, i.e., above 235 or a new high, i.e., above 280, to be put into place. 
Either possibility will take both time and strength.
For the time being SPY has just entered "Trouble Territory"
Continue reading "SPY Arrived In "Trouble Territory"" »
Original author: Julius de Kempenaer
Comments