Spotting A Pair Trade On Relative Rotation Graph Of US Sectors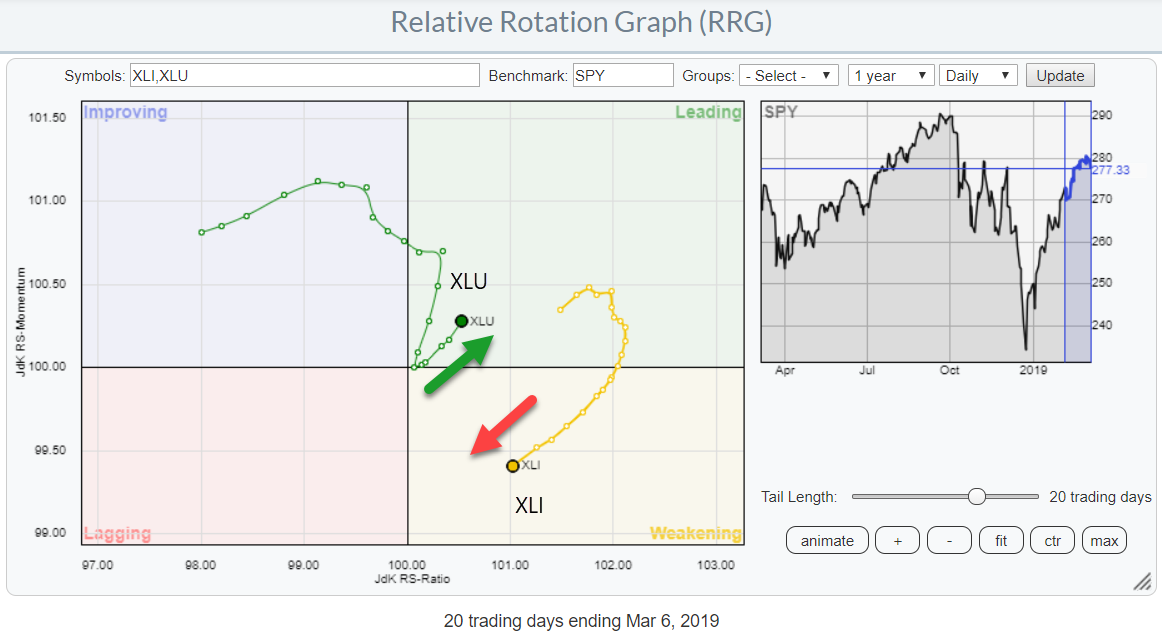 The above Relative Rotation Graph shows the daily rotation over the past 20-days for the Utilities and Industrials sectors.
I have isolated the tails of these two sectors to be able to show them in more detail and highlight the opposite directions that they started moving in.
When you bring up an RRG in order to get pair-trade ideas, this type of opposite RRG-Headings is what you are looking for.
Continue reading "Spotting A Pair Trade On Relative Rotation Graph Of US Sectors" »
Original author: Julius de Kempenaer
Comments