Something that makes me go ...Hmmmmmmm?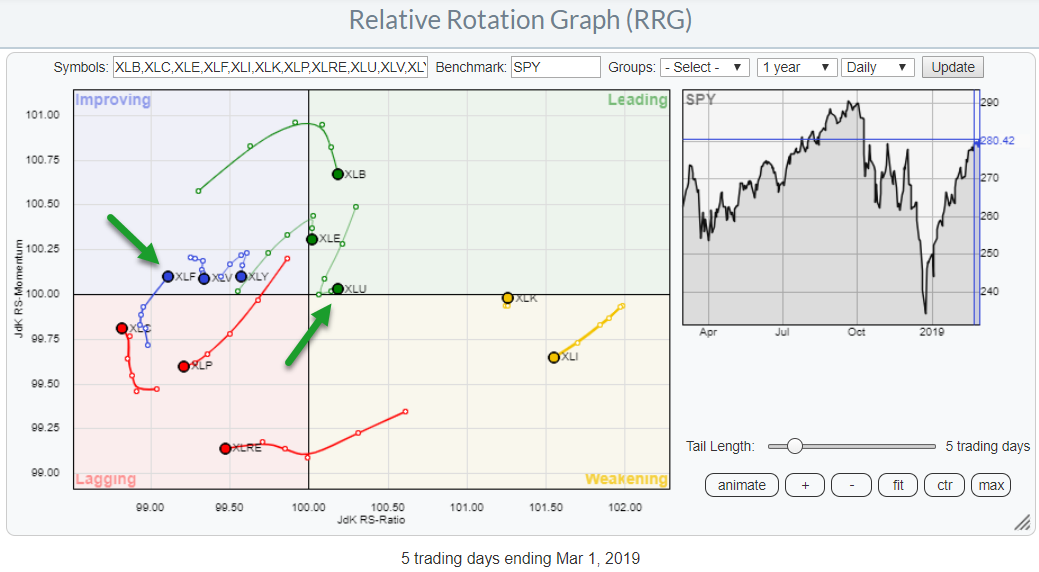 The daily RRG for US sectors shows a lot of sectors "hooking" lower and only two sectors that are, still, at a positive RRG-Heading, ie rising on both axes.
The chart above is showing a 5-day tail on every sector. if we look at the lengths and trajectories of these tails a few things catch my attention.
Continue reading "Something that makes me go ...Hmmmmmmm?" »
Original author: Julius de Kempenaer
Comments