Some utility stocks worth paying attention to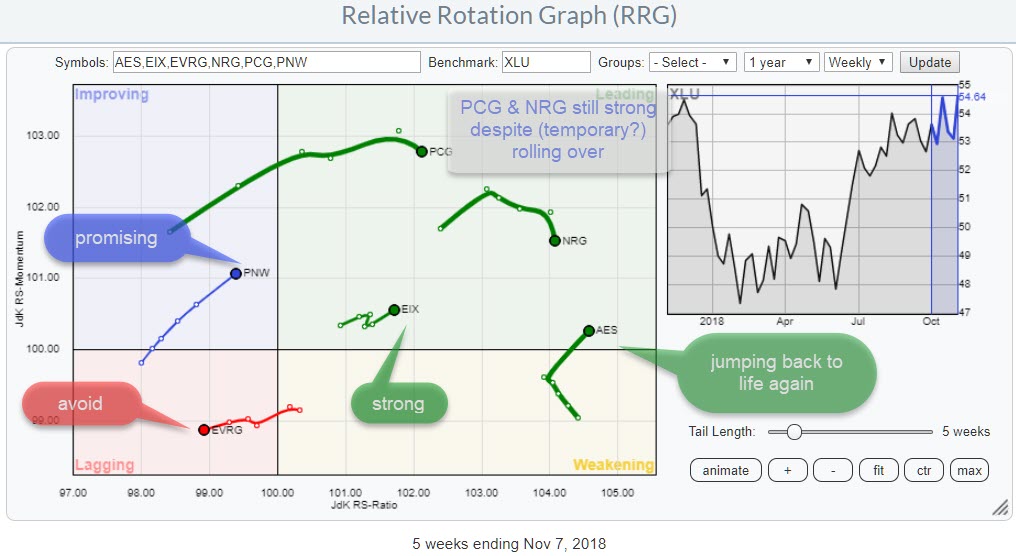 The relative rotation graph above shows a selection of stocks in the utilities sector. I have created this zoomed in version for better visibility. The fully populated RRG can be found here.
In this post, I will highlight a few of the stocks shown in the picture. As XLU is now one of the sectors inside the leading quadrant vs SPY and continuing higher on both axes. I will focus on a few names that are expected to fuel further relative strength in utility stocks but also point to one that is better avoided.
Continue reading "Some utility stocks worth paying attention to" »
Original author: Julius de Kempenaer
Comments