RRG Says Stocks Are The Weakest Asset Class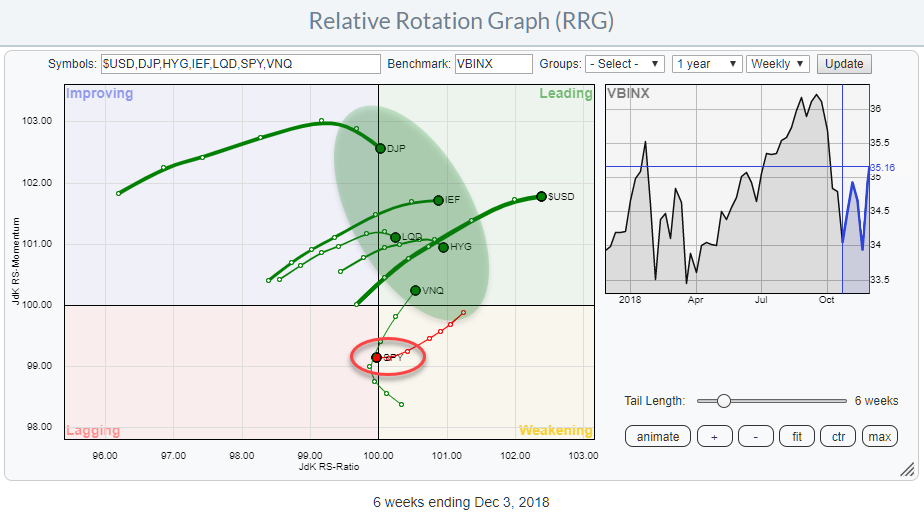 The Relative Rotation Graphs shows the rotation of various asset classes around a balance benchmark portfolio (VBINX).
The message could not be more clear. Stocks (SPY) just crossed over from weakening into the lagging quadrant while ALL other asset classes are inside the leading quadrant.
This is a pretty clear message that is hard to ignore.
Continue reading "RRG Says Stocks Are The Weakest Asset Class" »
Original author: Julius de Kempenaer
Comments