Relative Rotation Graph Shows BOB (EXC & WELL) vs WOW (NBL & FTV) Stocks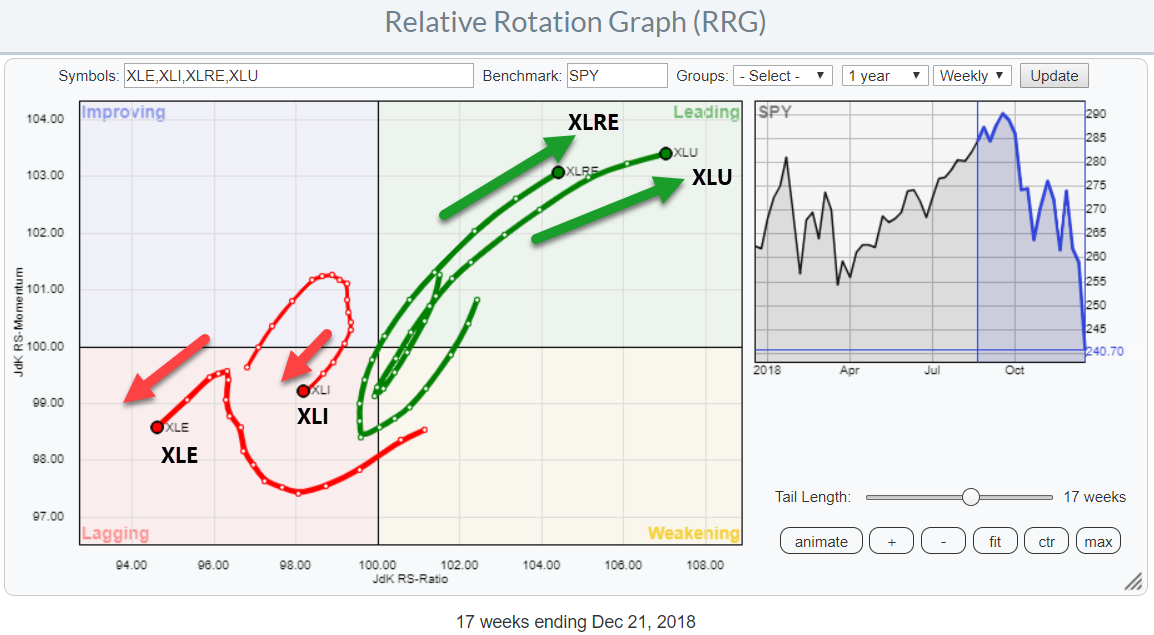 In my previous post, I highlighted both the Real-Estate and the Utilities sectors as (strong) outperformers during this weak period for stocks in general. This "Double + for Utilities and Real Estate on Relative Rotation Graph" pointed to the position inside the leading quadrant for both sectors on both the weekly AND the daily time frames.
Frequent readers of this blog or people who have heard me speak at some event probably already know that I think that most investors are too focussed on "what to buy" as opposed to being aware of "what NOT to buy".
In this post, I am going to search for one stock in each sector. The Best-Of-the-Best in XLRE and XLU and the Worst-Of-the-Worst in XLI and XLE.
Continue reading "Relative Rotation Graph Shows BOB (EXC & WELL) vs WOW (NBL & FTV) Stocks" »
Original author: Julius de Kempenaer
Comments