Real Estate Is Getting Back In Shape!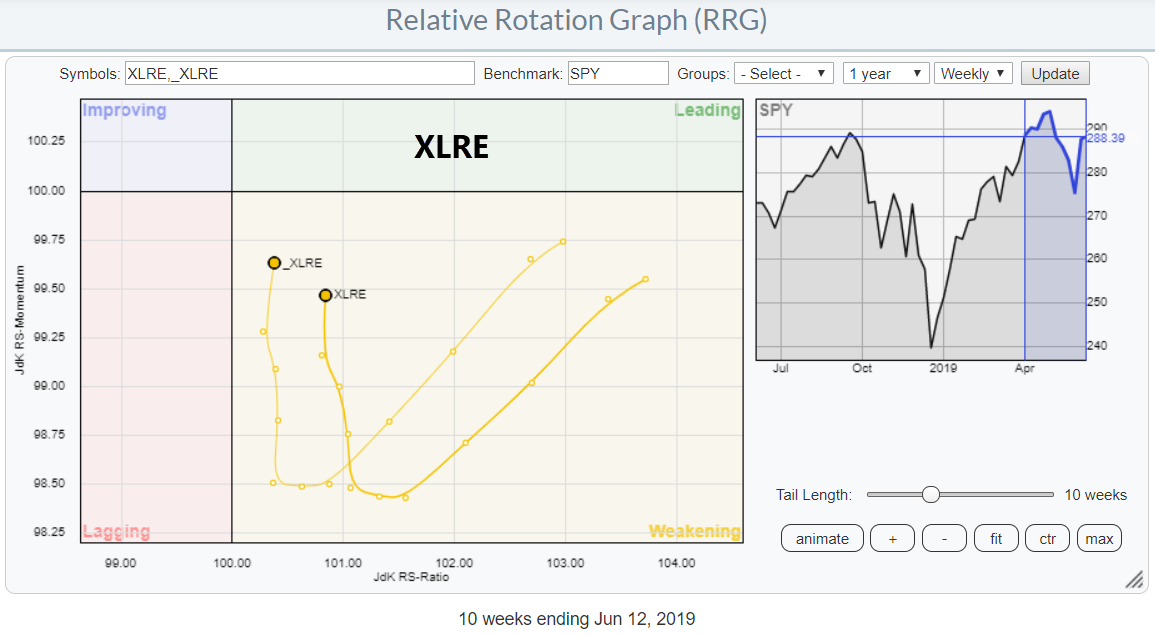 The Relative Rotation Graph for US sectors shows the sector Real Estate (XLRE) inside the weakening quadrant but moving upward, almost vertically, on the JdK RS-Momentum scale. 
This type of rotation usually indicates that a second, or third etc. leg of a relative uptrend is about to get underway.
Continue reading "Real Estate Is Getting Back In Shape!" »
Original author: Julius de Kempenaer
Comments