Materials Sector Rolling over On Both The Weekly And The Daily RRG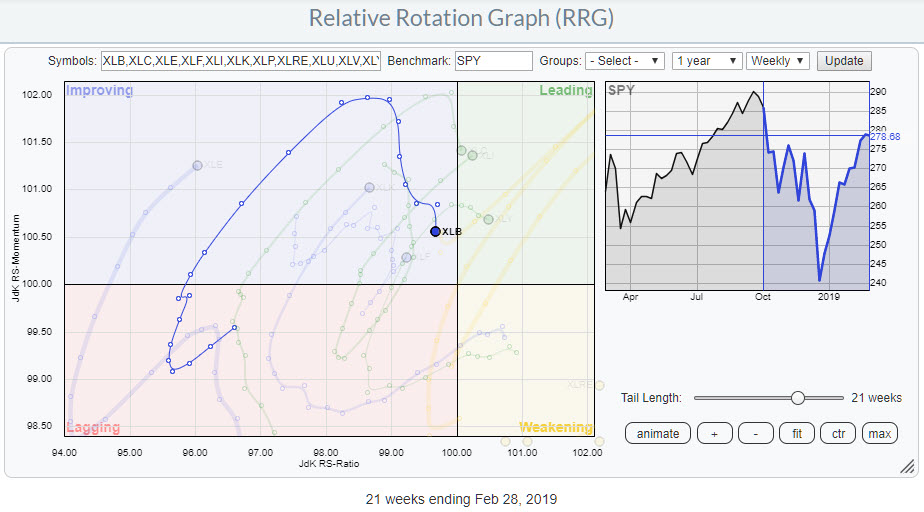 The chart above shows the weekly rotation for the Materials sector, XLB, within the universe of US sectors against SPY. After the tail turned upward inside the lagging quadrant, XLB kept up with the performance of SPY and moderately outperformed the market until the sector started to lose relative momentum again in the week of 21 Jan and 28 Jan when the tail started to roll over downward again without having reached the leading quadrant.
This loss of relative momentum, declining Jdk RS-Momentum, is still ongoing and pointing the tail on XLB towards the lagging quadrant again.
Continue reading "Materials Sector Rolling over On Both The Weekly And The Daily RRG" »
Original author: Julius de Kempenaer