Is This Stock Breaking Out Or Building A Major Top-Formation?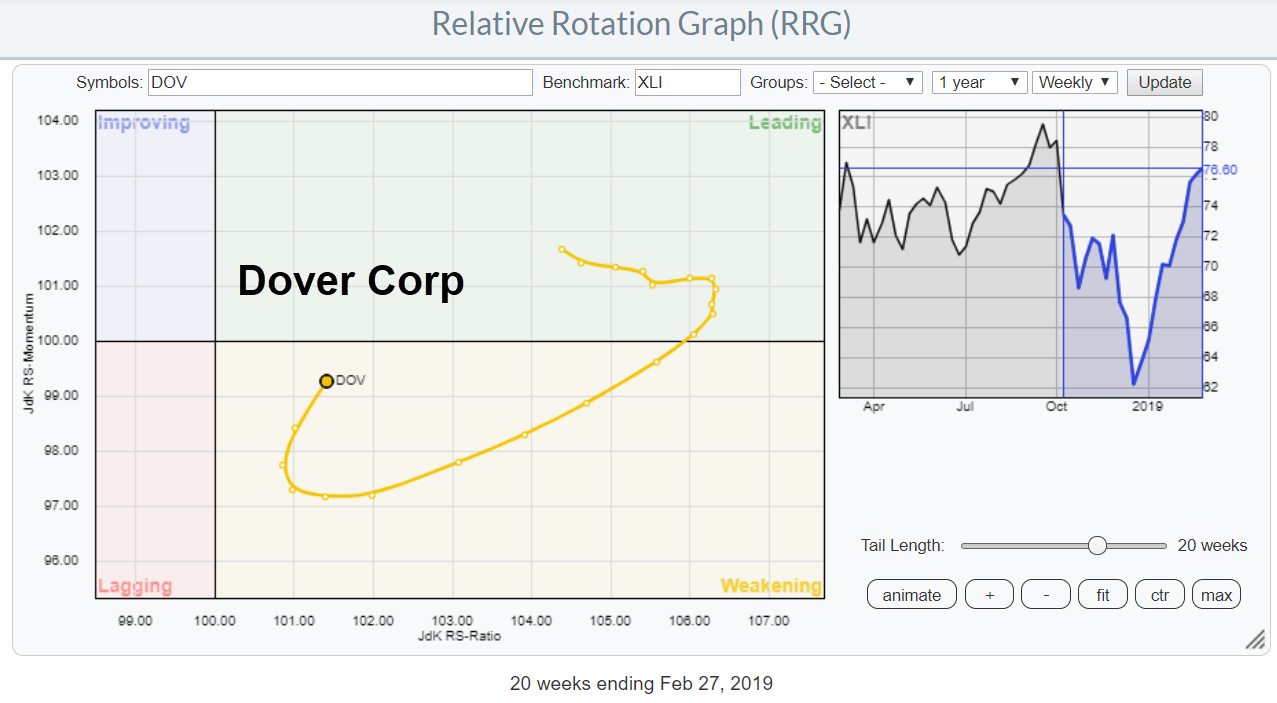 On the weekly Relative Rotation Graph for US sectors, XLI, the Industrials sector is crossing over into the leading quadrant from improving. This indicates further improvement for Industrial stocks compared to other segments of the market.
While zooming in on the RRG for Industrial stocks against XLI I noted the rotation of DOV inside the weakening quadrant.
When a stock is at the right-hand side of the RRG, it means that its relative trend against the benchmark is already rising. A rotation into the weakening quadrant indicates a loss of relative momentum for that uptrend.
In strong trends rotations can complete at the right (strong relative trends) or the left (weak relative trends).
The rotational pattern that DOV is currently tracing out suggests that it is ready for a new period of outperformance vs XLI.
Continue reading "Is This Stock Breaking Out Or Building A Major Top-Formation?" »
Original author: Julius de Kempenaer
Comments