If the SPY:IEF ratio is going to test its support at the 2015 peaks where do SPY and IEF prices need to go?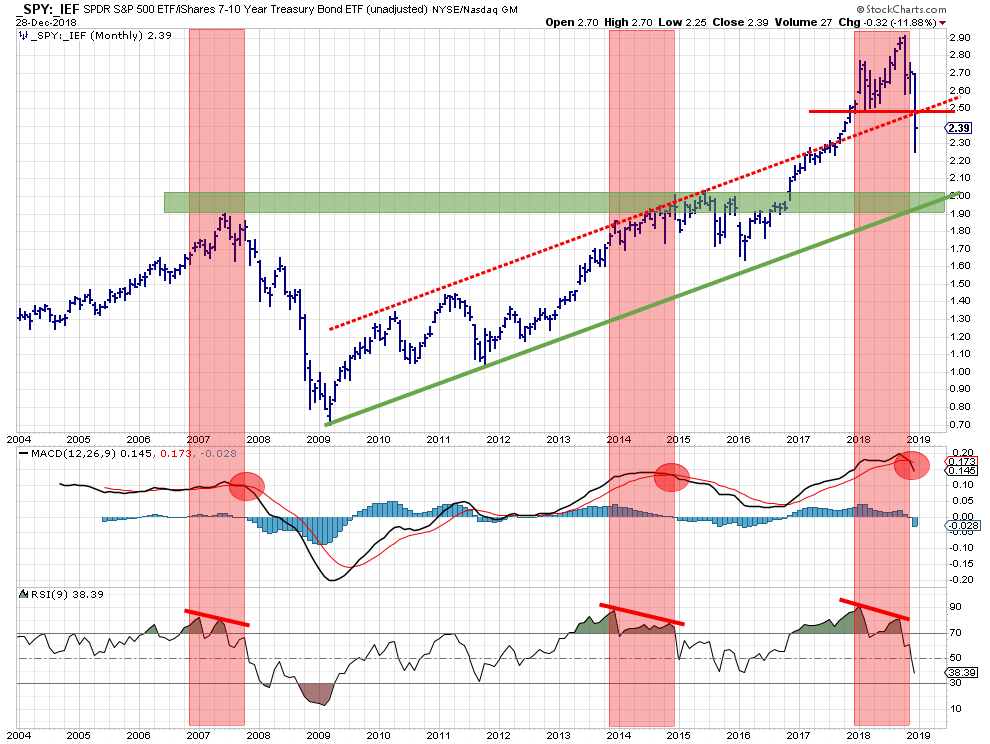 The above chart shows the stocks/bonds ratio using monthly bars since 2004. IMHO this is one of the most useful charts to decide on an important portion of the asset allocation in your portfolio. Should you invest in stocks or in bonds. In other words, "Risk ON" or "Risk OFF".
It is a basic relative strength chart but now using bars instead of a line chart. this is to show that during a month the relative strength (ratio) can move wildly. A bar chart will give a better, more detailed, view of how, trends in, RS moved when using long-term (monthly) charts like this.
A benefit of plotting the ratio as the main chart is that we can apply, any, classical technical analysis indicator to get a better understanding of the underlying developments.
Continue reading "If the SPY:IEF ratio is going to test its support at the 2015 peaks where do SPY and IEF prices need to go?" »
Original author: Julius de Kempenaer
Comments