Forces Are Shifting in The Battle Between INTC and MSFT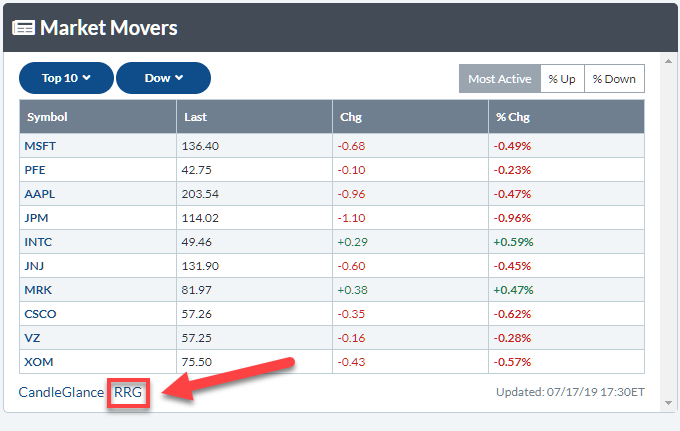 When you open up StockCharts.com and go to Your Dashboard, one thing you'll find is a section called "Market Movers", located in the top-right corner of your screen.
I currently have this section of the page set up so that it shows the top 10 most active stocks inside the Dow Jones Industrials index. This way, it gives me a quick overview and general idea about the market behavior for the day. To expand that overview a bit further, I can then click on the RRG link below the table, which will run the Relative Rotation Graph for those ten stocks.
Continue reading "Forces Are Shifting in The Battle Between INTC and MSFT" »
Original author: Julius de Kempenaer
Comments