Financials Are Not Looking Very Strong But In That Sector Regional Banks Should Really Be Watched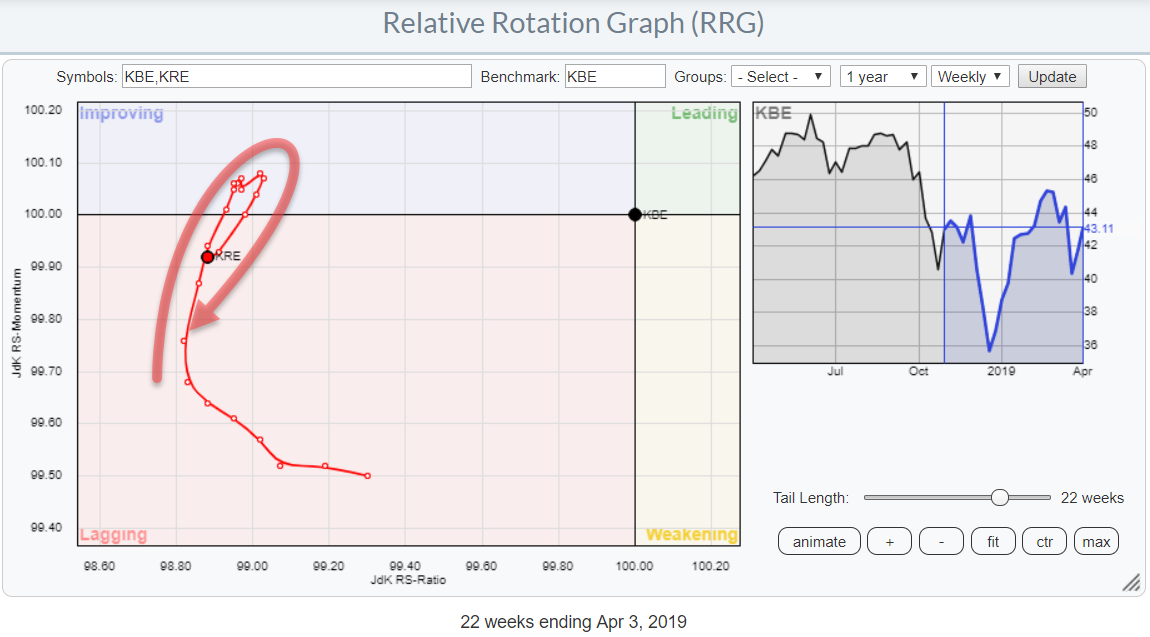 On the Relative Rotation Graph for US sectors, the Financials sector (XLF) is not in the best shape at the moment. It is positioned inside the lagging quadrant and heading lower on both axes. So, not much good there.
At the moment I am in New York City to attend the CMTA symposium together with Arthur Hill, David Keller and Greg Schnell (and 300 other technical analysts). Obviously, we are discussing among ourselves as well. 
My chat with Greg last night inspired this DITC chart. We discussed the weak position of the financials sector in the current market environment and Greg mentioned the difference between Banks and Regional banks on which he talked in his Market Buzz show yesterday morning (Wednesday).
Continue reading "Financials Are Not Looking Very Strong But In That Sector Regional Banks Should Really Be Watched" »
Original author: Julius de Kempenaer
Comments