Breaking Down The Bloomberg Commodity Index Family On RRG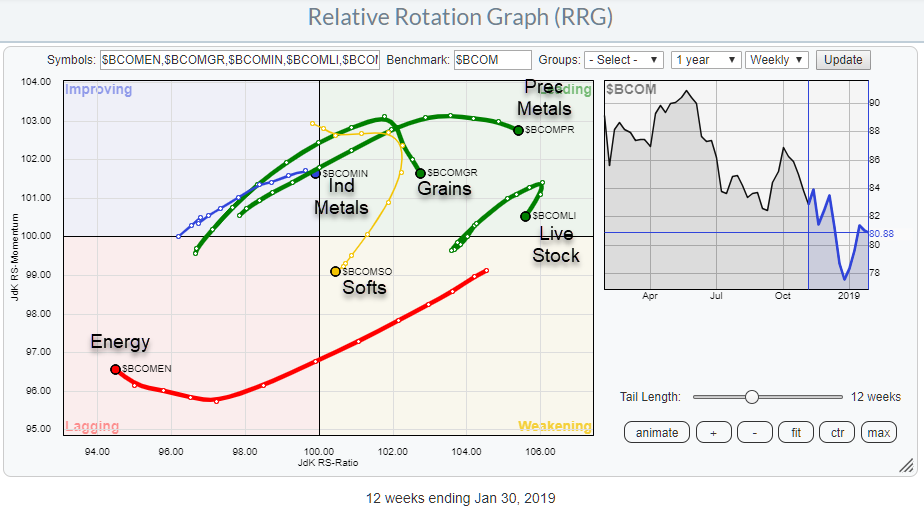 In this article, we are going to take a look at commodities using Relative Rotation Graphs and the Bloomberg commodity index family.
When possible, I prefer to use data-sets that come from the same family and creating a "closed universe." This is a universe where all securities on the RRG together make up the benchmark that is used for comparison.
For the US sectors, we often use the 11 SPDR ETFs and compare them against SPY. All these ETFs together make up SPY.
For commodities, we can achieve a similar setup by using the Bloomberg commodity index family.
Continue reading "Breaking Down The Bloomberg Commodity Index Family On RRG" »
Original author: Julius de Kempenaer
Comments