An Investment Process Is All About Piecing Things Together To Get Other Or Better Insights.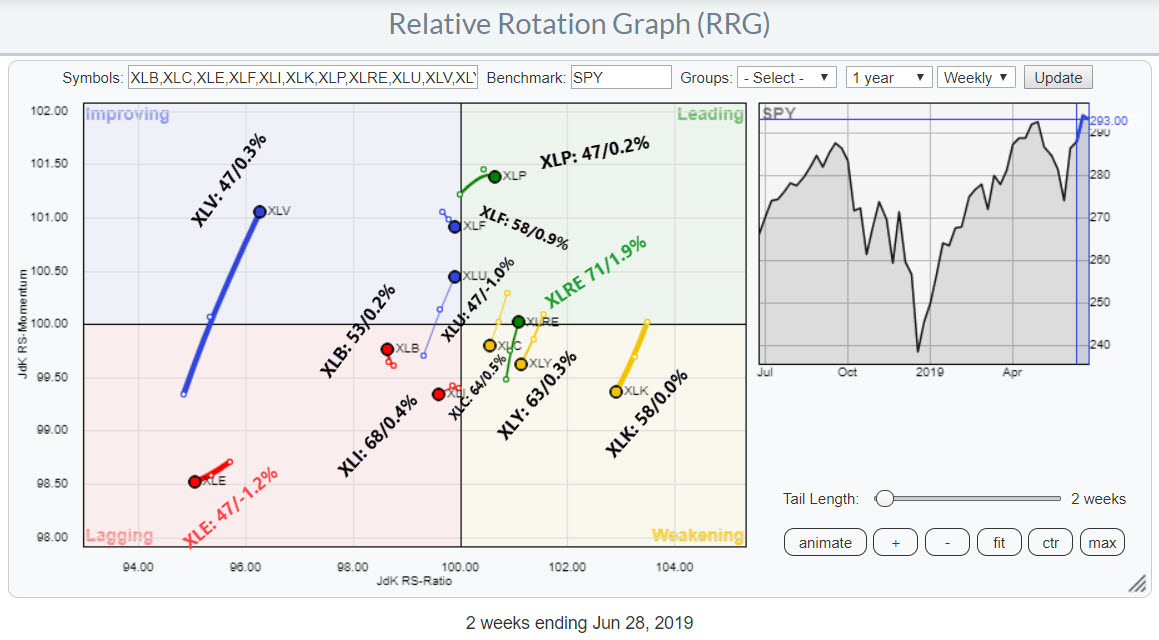 In my last DITC contribution, I wrote about the Real Estate sector that is crossing over into the leading quadrant while the seasonality chart for that sector indicates that over the last 20 years XLRE closed the month of July higher 71% of the time with an average gain of 1.9%
The average gain, by the way, is calculated over all years not just the years in which Real Estate outperformed the S&P 500.
In this article, I am going to take a look at the seasonality of all sectors in combination with the Relative Rotation Graph.
Continue reading "An Investment Process Is All About Piecing Things Together To Get Other Or Better Insights." »
Original author: Julius de Kempenaer
Comments