A Strong Rotation on RRG and a Break to New Highs Make For a Killer Combination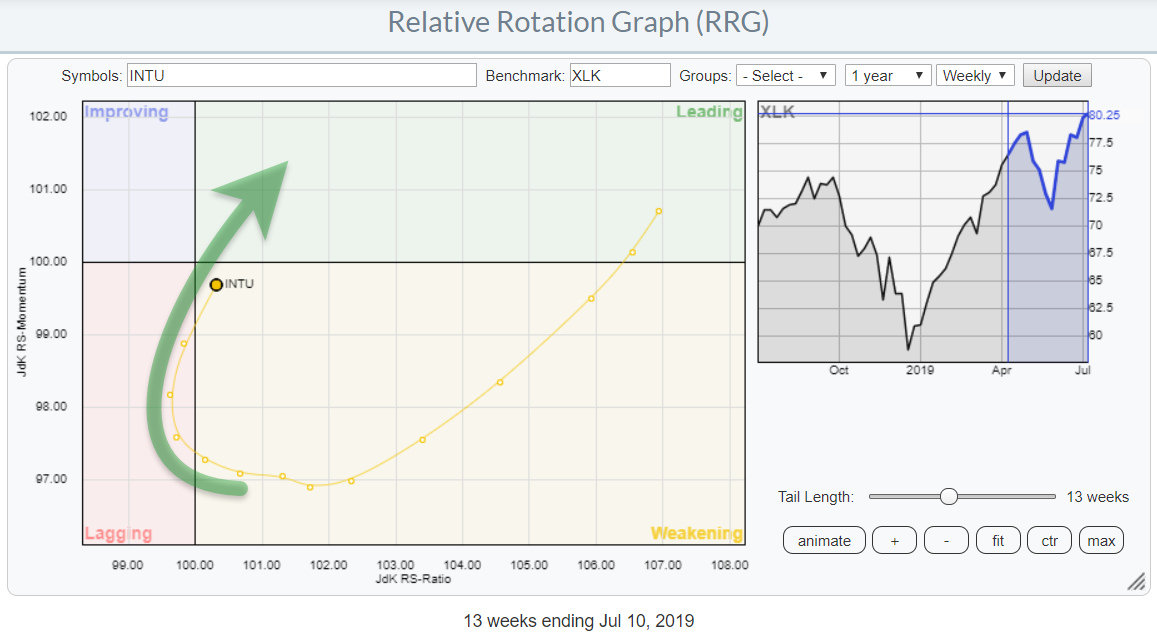 At present, the Technology sector is rotating through the weakening quadrant on the Relative Rotation Graph. Following a strong move in the first months of this year, relative strength for XLK started to level off and has remained more or less flat since April. We'll have to wait and see if the sector can pull off a rotation back to leading without first hitting the left side of the RRG canvas.
The rotations for the individual stocks in the Technology sector are showing big differences, varying from very strong (like MSI and SNPS) to very weak (like NVDA and NTAP).
Continue reading "A Strong Rotation on RRG and a Break to New Highs Make For a Killer Combination" »
Original author: Julius de Kempenaer
Comments